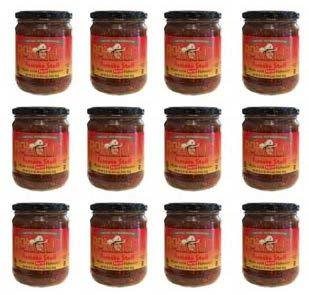 Ron Hot Tomato Stuff Habanero 12 Pack
SKU 601202521470
Product Details
Don't horse around! Get 12 16 ounce jars of Ron Hot Jalapeno hot sauce packed in 1 case.
All Natural. No Preservatives. Gluten Free. Kosher. No Allergens. No Sugar Added. No Fat. 15 Calories Per Serving.
Ron Hot Tomato Stuff Habanero is made with vine ripened tomatoes, fresh picked habanero peppers, chunks of fresh garlic and a unique blend of spices.
It's great on bread, chips, meat, chicken, just about anything.
Save this product for later
Get Your Order Tomorrow - Click on the Amazon Button